会计师的英文简历模板
  制作出一份英文版个人简历,会计外企个人求职者就成功了一半。下面是小编为你整理的'会计师的英文简历模板,希望能帮助到您。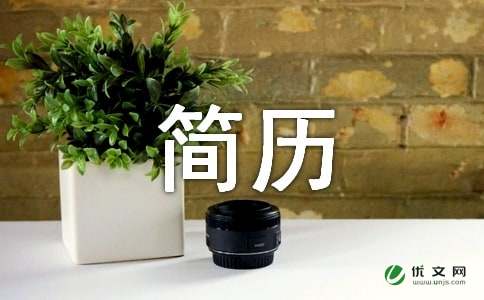 会计师的英文简历模板(1)
  Mark Williams
  300 Boylston,
  Phoenix, AZ 85123,
  (123)-486 7891.
  OBJECTIVE:
  Auditor position in the public accounting field in the Manhattan area.
  SUMMARY:
  More than two years of progressive accounting and auditing experience.
  Auditor internship with Ernst And Young in New York City.
  Magna Cum Laude graduate with BBA in Accounting.
  Proficient with MS Office, Windows XP, and the Internet.
  EDUCATION:
  Bachelor of Business Administration in Accounting, May 20xx
  Illinois State University, Normal, Illinois
  Graduated Magna Cum Laude with a GPA of 3.6 on a 4.0 scale
  Courses taken included:
  Managerial Accounting Corporate Audit and Reconciliation
  Intermediate Accounting I And II Financial Management
  Accounting I And II Internal Audit
  Accounting for Not-For-Profits Managerial Economics
  EXPERIENCE:
  Auditor Internship, May 20xx to August 20xx
  Ernst And Young, New York, New York
  Participated in the annual audit of Omega Megalithic Holdings, including development of the final certification report.
  Participated in quarterly audit of Alpha Bank Corporation, including identification and correction of over twenty major accounting errors.
  Developed several Excel spreadsheet macros currently in use for reducing entry time and automatically cross-referencing for errors.
  Received Employee of the Month award twice—first intern ever to win the award.
  Accounts Payable/Bookkeeping Clerk, May 2000 to Present
  Anytown Tax and Bookkeeping Service, Anytown, New York
  Assisted (via remote) with payroll, tax, and account processing.
  Developed automated monthly sales tax payment system.
  Implemented Rapid Tax Refund service for individual customers.
  ACTIVITIES:
  Vice President, Student Accountancy Chapter, 20xx-20xx
  Treasurer, Beta Gamma Sigma honors society, 20xx-20xx
  会计师的英文简历模板(2)
  Annie Smith
  69 N. Grant Street, Mid Lake City, California 84301
  Cell :( 988) 598-1331
  Email: ____@____.com
  Career Objective:To take up the responsibilities of a Tax Specialist in a renowned organization wherein my skills and abilities will enhance the growth and development of the organization.
  Core Competencies:
  Possess more than twelve years of professional experience in handling financial and accounting tasks
  Strong analytical and organizational skills
  In-depth knowledge of financial and accounting
  Excellent command over English and German language
  Good time management and leadership skills
  Multitasking skills with ability to work in independently and as a part of a team
  Familiar with the rules and regulations of taxation laws
  Technical Proficiencies:
  Knowledge of Microsoft word, excel, tally, PowerPoint, vertex, Fasttax, BNA and CD-ROM based programs
  Educational Summary:
  Master's degrees in Taxation from University of California in the year 19XX
  Bachelor's degree in Accounting, Saint Mary college of Arts, California in the year 19XX
  Certification:
  Certified public Accountant, Business Learning Centre, California in the year 19XX
  Professional Experience:
  New Insurance Associates & Co, California
  20XX till date
  Tax Specialist
  Prepared financial statements, PST/GST and tax related statements
  Researched specialized questions and prepared recommendations
  Supervised tax interns and tax staff
  Worked on international tax schedules
  Reviewed and prepared both separate and consolidated company, federal and multi state corporate tax returns
  Planned and researched on various tax issues like analysis of proposed legislation and new tax laws
  Involved with government tax audits and correspondence
  International Business Centre, California
  19XX to 20XX
  Staff Tax Accountant
  Prepared individual, corporate, partnership and other types of tax returns
  Researched on various tax related matters
  Handled the tasks of responding to client and government inquires regarding tax related issues
  Prepared payroll, sales, commercial and property rent returns
  Assigned the tasks of preparing weekly payroll for 100 employees
  Handled the responsibilities of annual property tax reporting and quarterly sales tax reporting
  Hobbies:
  Reading Novels, listening to soft music, traveling and shopping
  Personal Details:
  Name: Annie Smith
  Date of Birth: XX/XX/19XX
  Employment Status: Permanent
  Marital Status: Single
  References:
  Mr. Andrew Smith
  California International Banking Group, California
  Tax Specialist
  Cell: ______
  Email:______
  会计师的英文简历模板(3)
  Jim Johnson
  Houston, Texas 77034,
  (315) 525-5445
  Email: ____@____.com
  Objective:
  An opportunity to obtain a treasury analyst position in a finance company that can allow me to apply my knowledge of accounting and finance.
  Education:
  Bachelor's Degree in Finance, University of Houston (19xx)
  Master of Business Administration in Finance, University of Houston (19xx)
  Special Knowledge, Abilities, Skills:
  Strong analytical skills to perform in depth financial analysis
  Strong accounting, negotiation, and influencing skills
  Ability in interface with senior levels of management internally and externally
  Strong knowledge of financial principles, treasury, and capital markets
  Proficient with MS Excel, Word and PowerPoint
  Excellent verbal and written communication skills
  Excellent customer service skills
  Professional Experience:
  Pfizer, Inc., Houston, TX (19xx-Present)
  Senior Treasury Analyst
  Responsibilities:
  Performed analysis of all daily and non-daily financial treasury operations activities
  Participated in cross-functional finance projects as necessary
  Assisted in developing and performing treasury transactions according to personal goals, objectives and annual accountabilities
  Worked closely with business customers to identify, prioritize and document business requirements
  Performed treasury operational functions such as cash management, cash forecasting, interest rate monitoring and forecasting, capital funding and financial derivative analysis
  Prepared daily/monthly treasury journal entries and upload into SAP G/L System
  FMC Technologies, Houston, TX, (20xx-20xx)
  Treasury Analyst
  Responsibilities:
  Prepared internal treasury reporting
  Assisted with subsidiary capital structure management
  Analyzed operating procedures for the purpose of improving or replacing with more effective substitutes
  Assisted in the design, testing and implementation of new or enhanced information systems
  Assisted in the provision of operational and financial analysis of proposed new investments
  Produced monthly cash forecasts and developed improvements to the forecasting model
  Uploaded divisional financials reports, producing monthly financial package
【会计师的英文简历模板】相关文章: