英文求职信范文
  求职信是用来向某一单位求取一份工作的信函,它属于广义的申请信的'一种。下面是关于英文求职信范文的内容,欢迎阅读!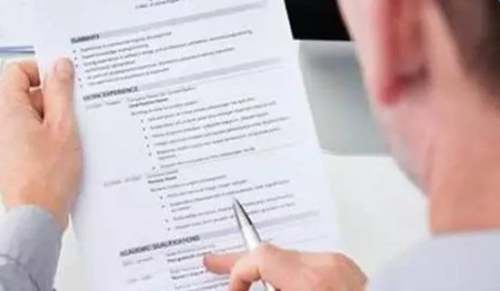 英文求职信参考范文模板(一)
  Dear Sir or Madam,
  I am writing to apply for a position as a computer engineer in your company. First of all, your company is the king in the area of software and is well-known for its development of software. It would be a great opportunity for me to start my career in the company.What is more, my major is computer, and I have a strong interest in software.
  When I was still a freshman, I got Band Two certificate for computer, which was outstanding in my class. Besides, I have attended various computer contests and won top prizes several times, which greatly enriched my knowledge on computer. Finally, I had once worked part-timely in a company for two years, and I gained wide experience in software in these two years.
  I would be pleased if you could offer me an opportunity to interview me. Looking forward to your reply.
  Sincerely yours
  Li Hua.
  优秀英语求职信(二)
  Dear leaders:
  Hello!
  My name is the economic law of a tvu graduates.
  In school during the strict mentorship lessons and personal efforts, i have a solid foundation of professional knowledge, a systematic grasp of marketing and other related theories; familiar with the work of popular foreign etiquette; with good english listening, speaking, reading, writing, translation and other capabilities; be able to skillfully operate a computer office software. At the same time, my spare time to extensively studied under a large number of books, not only enriched his own, but also develop their own multi-faceted skills. More importantly, the rigorous style of study and correct learning attitude shaped me simple, stable and innovative traits.
  In addition, i also actively participate in various social activities, to seize every opportunity to exercise their own. University for four years, i deeply feel, with the best students to work to benefit me in the competition; to challenge the practical difficulties, let me grow up in frustration.
  Grandparents have taught me hard work, responsibility, kindness, integrity; xxx university, has trained i am being pragmatic, pioneering and enterprising style. I love your organization are engaged in the cause, eagerly look forward to your leadership, the building blocks for this glorious cause; and in practice, learning and progress.
  Believe me, believe your choice is right!
  优秀的英文求职信模板(三)
  Dear Sir,
  I wish to apply for a position with your company as a regional sales manager. Iam twenty-nine years old and at present employed by the Xishan Company,where I have been working as an assistant manager for the past four years. Before that, Ihad spent three years as a sales agent in the Taiji Company.
  My oniy reason for leaving my present position is to better myself as I feel I have potential(潜力) for greater things. I wish to serve in a large company like yours so that I can learn new things and give full play to my talent.
  I can give you references from both of the firms mentioned above as to my character and ability. Enclosed please find my resume.
  I would appreciate your considering my application. I am looking forward to hearing from you soon.
  Sincerely yours,
  Y
【英文求职信】相关文章:
英文求职信(英文求职信格式)12-30
英文导游英文求职信02-08
英文记者英文求职信02-08
英文求职信(一)(英文)04-30
英文求职信精选01-15
英文求职信02-10
经典英文求职信02-10
英文求职信02-10
经典英文求职信02-10
英文求职信02-08