精选求职面试英文自我介绍3篇
  当去到一个新环境下,我们有必要进行适当的自我介绍,自我介绍是我们重新认识自己的开始。怎么写自我介绍才能避免踩雷呢?以下是小编为大家收集的求职面试英文自我介绍3篇,欢迎阅读,希望大家能够喜欢。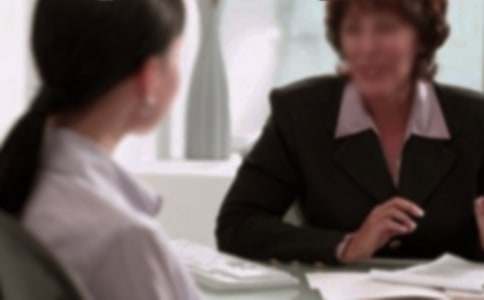 求职面试英文自我介绍 篇1
  My name is xxx. Ill graduate from China Medical University in July next year. And, my major is Imaging of Medicine, which is one of the most famous majors in our university. In my way of thinking, education is an important aspect of my life. I appreciate that our professors put great emphasize on the academic teaching of the solid theory foundation during our four year course.
  On the other hand, I must admit, practice is the sole criterion for testing truth. Through the whole semesters of the fifth year in school for clinic practice, I make great progress in practical application. At the mention of my qualification, I have passed CET-4 in English and CCT-2 (=the second level) on computer already.
  I have a good command of imaging computer system PACS; Not only do my qualification make me a perfect candidate, my personality is well suited: Im honest, stable, aspiring, and have high sense of responsibility, strong will and indomitable spirit .I think I have the excellent ability of working independent1y or with a diverse work force as well. Apart from the above mentioned, my scholastic pursuit make me spare no effort to get down to everything.
  Needless to say, nothing but perseverance, diligence can lead me to the way of success. Its indeed unchangeable truth. It is my eagerness for putting my book knowledge into the farthest application .With my pious enthusiasm and sincerity, I want to join you to work for your hospital.
  I believe that, I can because I think I can.
  Thank you for your consideration of my application...Thank you.
求职面试英文自我介绍 篇2
  Good morning, everyone! I am glad to be here to introduce myself。 各位早上好,很高兴在这里介绍自己。 Although this is my first time to introduce myself in English, but I believe that I can make a good performance 。 and hope that through this simple introduction, you can remember my name ,remember my face and i believe that we will become friends in no distant future。 虽然这是我第一次用这种方式介绍自己,但是我相信我会有个良好的表现。希望通过这 个简单的介绍,更多的人们能认识我,记住我的样子。也同样相信我们不久有机会会成为朋友。
  My name is TB and I am 24 years old, born in HEBEI province。 I graduated from QinGdao University。 My major is Hotel Managerment。 I spend most of my time on study and I've acquired basic knowledge of my major。 It is my long cherished dream to be an manager in hotel and I am eager to get an opportunity to fully play my ability。
  我叫 tb,24 岁。河北人。毕业于青岛岛大学。所学的`专业是旅游管理。上学期间努力 学习专业知识,现在我同样希望能有机会实现我做酒店管理的愿望,充分发挥自己的专业能 力。 In addition to the above—mentioned , in my spare time I like playing badminton, listening to pop music and surfing the Internet。 Playing badminton can exercise my body, let me have more perseverance。 Listen to music can make me relax, make me more confident。 Internet can eich my knowledge, so that I have more experience。
  除了上面说到的,在我的业余时间,我喜欢打羽毛球, 听流行音乐和上网冲浪。打羽毛球可以锻炼我的身体,让我有更多的毅力。听音乐可以让我 放松,让我更有信心。互联网可以丰富我的知识,扩充更多的知识。 ok 。That's a little about myself,thank you 好,那就是关于我的简单介绍。谢谢。
求职面试英文自我介绍 篇3
  General Introduction
  I am a third year master major in automation at Shanghai Jiao
  Tong University, P。 R。 China。 With tremendous interest in Industrial Engineering, I am writing to apply for acceptance
  into your Ph。D。 graduate program。
  Education background In 1995, I entered the Nanjing University of Science & Technology (NUST) —— widely considered one of the China's best engineering schools。 During the following undergraduate study, my academic records kept distinguished among the whole department。 I was granted First Class Prize every semester,In 1999, I got the privilege to enter the graduate program
  waived of the admission test。
  At the period of my graduate study, my overall GPA(3。77/4。0) ranked top 5% in the
  department。 In the second semester, I became teacher assistant that is given to talented and matured students only。 This year, I won the Acer Scholarship as the one and only candidate in my department, which is the ultimate accolade for distinguished students endowed by my
  university。 Presently, I am preparing my graduation thesis and trying for the honor of Excellent Graduation Thesis。
  Research experience and academic activity When a sophomore, I joined the Association of AI Enthusiast
  and began to narrow down my interest for my future research。
  With the tool of OpenGL and Matlab, I designed a simulation program for transportation scheduling system。 It is now widely used by different research groups in NUST。 I
  assumed and fulfilled a sewage analysis & dispose project for Nanjing sewage treatment plant。 This was my first practice to convert a laboratory idea to a commercial product。 In retrospect, I find myself standing on a solid basis in both theory and experience, which has prepared me for the Ph。D。 program。 My future research interests include: Network Scheduling Problem, Heuristic Algorithm research (especially in GA and Neural network), Supply chain network research, Hybrid system performance analysis with Petri nets and Data
  Mining。
  1、Good morning/afternoon/evening, my name is 。 It is really a great honor to have this opportunity/chance to introduce myself。 I would like to answer whatever you may raise, and I hope I can make a good performance today。
【精选求职面试英文自我介绍3篇】相关文章:
求职面试英文自我介绍锦集五篇08-15
求职面试英文自我介绍合集十篇08-11
关于求职面试英文自我介绍七篇08-10
求职面试英文自我介绍模板汇编9篇08-09
求职面试英文自我介绍合集七篇08-08
求职面试英文自我介绍模板集锦5篇08-08
求职面试英文自我介绍模板汇编六篇08-08
求职面试英文自我介绍锦集六篇08-07
求职面试英文自我介绍汇总十篇08-06
英文面试-考研面试-自我介绍08-08