【精品】校园生活英语作文4篇
  在日常学习、工作抑或是生活中,大家都不可避免地会接触到作文吧,作文是人们把记忆中所存储的有关知识、经验和思想用书面形式表达出来的记叙方式。写起作文来就毫无头绪?下面是小编为大家收集的校园生活英语作文4篇,欢迎大家借鉴与参考,希望对大家有所帮助。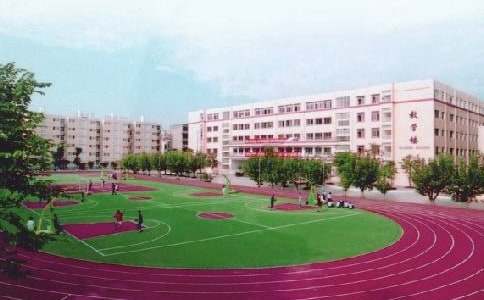 校园生活英语作文 篇1
  Dear Jame,
  I'm Li Hua。How are you ?I have been student in my new school for two months。I want to tell you about my high school life 。
  My school is big and beautiful。In my class ,there are 52 classmates,and they are friendly。I get up at 6:30 am and go to bed at 10:30 pm。
  My favorite teacher is Mrs。 Xia。She is very kind and outgoing 。
  She often tells some interesting things to us。
  How about you ?I'm looking forward to your early reply !
  Yours
  Li Hua
  翻译:
亲爱的珍妮,
  我是李华。你好吗?我的学生在我的新学校已经有两个月。我想告诉你关于我的高中生活。
  我的学校又大又漂亮。在我班,有52个同学,他们很友好。我在6:30起床,下午十点半睡觉。我最喜欢的老师是夏太太。她很善良和外向。她经常告诉我们一些有趣的事情。
  你呢?我期待着你的早日回复!
  你的
  李华
校园生活英语作文 篇2
  My name is Beth. I'm 14 years old, and I study in No. 1 Middle School of Hangzhou. My school is very big and beautiful. I'm very happy in the school.
  我是Beth。我今年十四岁,就读于杭州一中。我就读的学校(面积)非常大,而且还很美丽。我非常开心自己能上这所学校。
  I usually get up at 6:15 in the morning. Then I do morning exercises in the playground. At 6:40, I have my breakfast. You can see many students and teachers in the dinning room. After breakfast, I often read English with my classmates.
  我常常在早上六点十五分时起床。起床后,我便在运动场锻炼身体。6点40分的时候,我吃了早饭。你可以看到许多老师和学生在餐厅(用餐)。吃完早饭后,我便和同学一起读英语。
  We have six classes every day. The first class begins at 7:50 am. I like all the classes for my teachers can make the classes lively and interesting. My favorite subject is English, so I join English Corner every week. I can speak English with many other students there. It's very interesting and exciting. I think it's helpfulfor me to learn English well. After class, I always play games with my friends. We play soccer ball,basketball, volleyball, ping-pong and so on. They are very relaxing.
  每天,我们都要上六节课。第一节课于7点50分开始。因为我的老师上课非常生动、有趣,所以我喜欢所有课程。我最爱的科目是英语,所以我每周都会参加英语角。我可以和其他同学在那里说英语。这是一件非常有趣和令人兴奋的事。我认为它有助于我把英语学得更好。放学后,我总是和朋友做游戏。我们踢足球,打篮球、排球和乒乓等等。它们都是让人很放松的运动。
  I like my lessons, my friends and my teachers. In a word, I love my school. I find my school life more and more meaningful and colorful. My school life is wonderful, isn't it?
  我喜欢上课,喜欢朋友和老师。总之,我爱我的学校,我发现学校生活越来越有意义和多姿多彩。我的学校生活非常精彩,不是吗?
校园生活英语作文 篇3
  Create a Green Campus
  It is of great importance to make and maintain a green campus in our university or college. Obviously, a growing number of people are beginning to realize that it is our duty to do that in the present days, since the concept of "a green world" has become the focus of the society. The idea of "a green campus" is beyond a green environment. To begin with, the development on the campus is to be sustainable and recyclable. Some of the authorities' budget should be on how to reduce of the waste. What's more, we'd better be aware of the seriousness of pollution around us. Thus the idea of environmental protection may become a common occurrence in our daily life. It is necessary that effective actions should be taken to protect our campus from waste and pollution, and hence these activities are to play an increasingly important role in our day-to-day life. Certainly, there is little doubt that further consideration must be paid to our green campuses.
  With the development of our society and economy,people are confronting with serious environmental problem,including environment pollution and resource scarity.So for modern college students,it is of great importance to create and maintain a green campus in our university.
  As we all known,the idea of green campus has become the focus of the most colleagues.What measures should we take to creat green campus?As far as we're concerned we can take action from the following two aspects.Firstly,we'd better be aware of the seriousness of pollution around us and the importance of protection of environment.Only in this way ,the idea of environmental protection may become a common action in our daily life.Secondly,it is necessary for us to take effectie measure to protect our campus from pollution and waste,for example,we may call on student to save water and electricity and refuse sorting equipment treatment by the way of the slogan or other effective form of our purpose of make green campus.
  Certainly there is no doubt that the further consideration must be paid to our green campus.And there is an increasing number of college students will participate in the action which is meaningful for our development.Under everyone's joint effort,I believe that our environment
  will become more and more beautiful.
校园生活英语作文 篇4
  我的校园生活 My Life in University
  As we know, many people favor theidea that the college life is free and comfortable, but I'd like to say it'snot true. As a matter of fact, my life in university is so busy that I wonderif my energy is enough. As to my college life, I divide it into four parts,including study, student activities, library and the others.
  我们知道,很多人认为大学生活是自由、舒适的,但我想说这不是真的。事实上,我的大学生活是如此的忙碌,以至于我都不知道我的能量是否足够。至于我的大学生活,我把它分为四个部分,包括学习,学生活动,图书馆和其他的。
  Firstly, I want to talk about thestudy. In my opinion, study is the priority in college. When I received theletter of admission in summer, I knew clearly that what I should do. So I makeup my mind to study hard and pursue learning as much as possible. I'm greatlyconvinced that knowledge can change my life. Therefore, I often go to the quietstudy room where many people study there. By working so hard, I get good gradesin the exams.
  首先,我想谈谈学习。在我看来,学习是大学该优先考虑的。当我在夏天收到录取通知书时,我就清楚地知道我应该做什么。所以我下定决心努力学习,尽可能多的追求学问。我非常相信知识可以改变我的生活。因此,我常常去安静的'自习室学习,有很多人在那里学习。通过努力学校,我在考试中取得了好成绩。
  Secondly, student activities playan important role in our college life. To be honest, the student Union is agood place where one can develop social skills, get his abilities trained. Itake part in many student activities. For example, I' m a volunteer, teachingthe kids to learn to dance and write. I think it's meaningful for everyone togive a hand to others. I can also do some jobs in the Student Union, includingreceiving and sending fast mail, selling papers and magazines. I think they're unforgettableand worthwhile experiences for me.
  其次,在我们的大学生活中学生活动中起了重要的作用。老实说,学生会是一个很好的地方,一个可以培养社会技能的地方,一个训练自己能力的地方。我参加了许多学生活动。例如,我是一个志愿者,教孩子们学习舞蹈和写作。我认为帮助别人是有意义的。我还可以在学生会中做一些工作,包括接收和发送快速电子邮件,卖报纸和杂志。我觉得他们是我难忘的、有价值的经验。
  Thirdly, I also visit the libraryconstantly. It's said that "shelves of books, oceans of knowledge", so I readbooks that I'm interested in. In this way, I can share stories with my new friendsand it also changes my horizons .When I'm sad, lost or in trouble, staying thelibrary makes me quiet and comfortable. After all, every life has bad momentsas well as good ones, and the library for me is a support in bad moments. So it's wise choice for me to stay in thelibrary.
  第三,我经常去图书馆。据说"书架上的书,知识的海洋,所以我阅读我感兴趣的书。这样,我可以和我的新朋友分享故事,也改变了我的视野。在我难过,迷失或陷入困境的时候,呆在图书馆能让我感到安静和舒适。毕竟,每个人的生活都有不好和好的时候,图书馆对我来说也是心情不好时的一种支撑。所以对我来说呆在图书馆是明智的选择。
  Finally, I often do other thingsin my spare time. In order to alleviate parents' burden, I often do somepart-time jobs and write some articles to earn money. It helps me to beindependent and improve my social skills.
  最后,我经常在空余时间做一些其他的事情。为了减轻父母的负担,我经常做一些兼职工作,写一些文章来赚钱。它帮助我变得独立,改善我的社交能力。
  In short, mylife in university is busy but valuable. You can see that study brings me knowledge,student activities improve myself, library changes my horizons, the othersthings make me independent. They get all my abilities trained. And I see thatthe chance will come only if you have a prepared mind, so I'm sure that I canachieve my dreams in college life.
  总之,我的大学生活是忙碌而有价值的。你可以看到学习带给我知识,学生活动提升我自己,图书馆改变了我的视野,其他的事情让我变得独立。它们让我所有的能力得到训练。我看到机会只会留给有准备的人,所以我相信在大学生活中我能实现我的梦想。
【【精品】校园生活英语作文4篇】相关文章:
【精品】校园生活英语作文9篇02-09
有关校园生活的英语作文12-19
高中校园生活英语作文12-19
英语作文: 我的校园生活12-19
校园生活英语作文2篇01-06
【热门】校园生活英语作文4篇03-19
【精华】校园生活英语作文9篇02-28
【实用】校园生活英语作文3篇02-28
【热门】校园生活英语作文三篇02-18
【推荐】校园生活英语作文五篇03-19