优秀外贸英文简历范文
  文简历写作几乎是每个外贸业务求职者都会面临的'问题。下面是小编为你整理的优秀外贸英文简历范文,希望能帮助到您。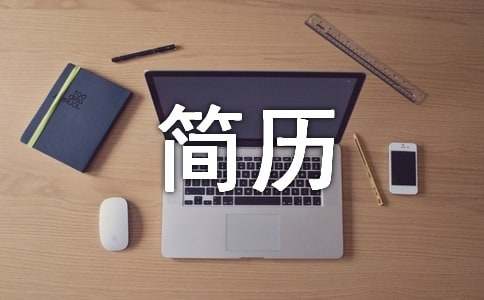 优秀外贸英文简历范文(1)
  personal details
  resume number: 449911302 updating date: 20xx-09-01 10:57:39
  name: mr. liang lizhi nationality: china (mainland)
  current place: guangzhou height/weight: 176 cm 73 kg
  marital status: single age: 26 years
  career objective and work experience
  application type: jobseeker
  preferred job title: trade/import-export: trade 、 sales manager/supervisor: 、 business/management:
  working life: 3 title: middle title
  job type: full time expected start date: in three days
  expected salary: ¥3,500--¥5,000 preferred working place: guangzhou shenzhen dongguan
  work experience : company's name: forever ture international co.ltdbegin and end date: 20xx-11-20xx-07
  enterprise nature: soly foreign funded enterprisesindustry: shoes/leather/toy
  job title: foreign trade documentary manager
  job description: mainly responsible for the development of new customers and maintain good relations with old customers. and is responsible for shipping-related work and do relevantly documents ! during in-service, container never occurred in booking more than scheduled, saving transport costs significantly.
  reasons for leaving:
  company's name: huizhou bomei cosmetics co .,ltdbegin and end date: 20xx-03-20xx-11
  enterprise nature: private enterprisesindustry: chemistry & chemical industry/biopharmaceutical
  job title: foreign salesman
  job description: contact customers by skype & email & msn or by other means , which help me to know the process of foreign trade. and i got to be familiar with some platform(eg:b2b website, fair and network etc.), through which developed 10 customers; so far, we have maintained good cooperative relations. compared to 20xx, our sales volume increased by 73%; many times to participated and prepared the exhibition gain lot of experience. preparations for a successful fair in may.20xx and nov.20xx.
  reasons for leaving:
  company's name: skyworth group co., ltdbegin and end date: 20xx-11-20xx-03
  enterprise nature: othersindustry:
  job title: assistant manager
  job description: deal with the daily affair. collect the useful information; involved in the development of the related marketing mix -strategies (for example: happy family selection and barter old for new etc. the activities are significant . of course, i participated in a large-scale promotional activities. during may.1-may.4,our team(includes 4 colleagues) sold a total tv 672.
  reasons for leaving:
  educational background
  name of school: huaiyang middle school
  highest degree: bachelor date of graduation: 2007-06-01
  name of major 1: international economics and trade name of major 2:
  education experience: start date end date education organization majors certificate certificate no
  20xx-09~20xx-05 hunan university of the arts and the science international economics and trade
  language ability
  foreign language: english level: excellent
  chinese level: excellent cantonese level: average
  relevant skills and abilities
  knowing the basic skill of microsoft office, skilled in use of word/ excel/ powerpoint /ppt etc.
  self-recommendation letter
  honest and reliable, easy to approach. initiative, have positive work attitude and be willing and able to work diligently without supervision. able to work independently and resource sharing; good communicator, problem solver, confident, ambitious, initiative, independent , aggressing. willing to work under pressure and grow fast with the company
  优秀外贸英文简历范文(2)
  Personal Details
  no photo
  Name:Miss. LINANationality:China (Mainland)
  Current Place:GuangzhouHeight/Weight:
  Marital Status:SingleAge:
  Career Objective and Work experience
  Application type:Jobseeker
  Preferred job title:Trade/Import-Export: Clerk 、 HR manager/administrator: Clerk 、 Secretary/Paper staff: Clerk
  Working life:20Title:Middle title
  Job type:Full timeExpected Start date:In a day
  Expected salary:¥1,500--¥2,000Preferred working place:Guangzhou
  Work Experience :Company's name:An importing medical equipment CoBegin and end date: 20xx-05~20xx-05
  Enterprise nature:Private enterprisesIndustry: Business service
  Job Title:Sales representative
  Job description:Responsible for exploit new clients and deal with the trade documents
  Reasons for leaving:
  Company's name:A foreign trade CoBegin and end date: 2007-07-2007-10
  Enterprise nature:Private enterprisesIndustry: Business service
  Job Title:merchandiser
  Job description:Responsible for follow up the orders from the old customers and provide administration support and so on. know the export process well
  Reasons for leaving:
  Company's name:China Life Insurance Company of Guangzhou BranchBegin and end date: 20xx-07~20xx-06
  Enterprise nature:Share-holding enterprisesIndustry: Finance/Insurance
  Job Title:Customer Service Specialist
  Job description:Responsible for after-sales service. ie.follow up,handle client enquires,maintain close relationship with clients and exploit new clients,problem solving and handle complaints from customers
  Reasons for leaving:
  Educational Background
  Name of School:GuangZhou Jinan University
  Highest Degree:BachelorDate of Graduation:2003-07-01
  Name of Major 1:Administrative ManagementName of Major 2:English
  Education experience:Start dateEnd dateEducation organizationMajorsCertificateCertificate No
  20xx-09~20xx-07GuangZhou Insurance Academic SchoolInternational InsuranceCollege
  20xx-09~20xx-07GuangDong University for Foreign StudiesEnglishCollege
  20xx-09~20xx-07GuangZhou Jinan UniversityAdministration ManagementBachelor degree
  20xx-02~20xx-01South China Normal UniversityEnglishBachelor degree
  20xx-09~20xx-11Guangdong New Century Logistics Management training CenterLogistics Management--
  Language Ability
  Foreign Language:EnglishLevel:excellent
  Language ability:CET 6
  Chinese level:excellentCantonese Level:excellent
  Relevant skills and abilities
  1.fully understanding procedures and knowledge about foreign trade business
  2. strong teamwork and coordination skill
  3. can use the Internet to develop business
  4. have the customer services and sales experience
  5. proficient in computer operation (word,excel,powerpoint,photoshop)
  6. good command in English
  7. willing to work under pressure
  8. self-motivated and self-disciplined
  Self-recommendation letter
  Address:
  Work Tel: Home Tel:
  Mobile Phone: msn/QQ:
  Email: Web/Blog:
  优秀外贸英文简历范文(3)
  Name: Zhu Huai-min
  English Name : Adam Chu
  Personal Data:
  Sex: male
  Native Place: Suzhou, Jiangsu , China
  Email: xxxxx.com.
  Office phone: 0577-6666 6666 Mobil: 136 0000 0000
  Educational Background
  Major: International Trade
  Graduate school: Shanghai Foreign Trade Institute
  Education:
  20xx.2-20xx.10
  Nanjing Normal University
  Majored English Language
  20xx-20xx
  Shanghai Foreign Trade Institute
  Majored International Trade
  Academic Main Courses:
  Management/Marketing/International Trade, Import/Export Business, Foreign Trade
  English, Computer Skill and so on
  English Skills:
  Have a good command of both spoken and written English.
  Computer Abilities:
  Skilled in use of Windows / Office 2000
  Self Assessment:
  Good professional skills. team work spirit. high liability and attribution. nice characters.
  self-motivated, respond well in high-pressure atmosphere. energetic, adaptable and able man, cooperative and honest to others
  Employment Experience :
  20xx/2--20xx/12 worked in St. Mila Co., (Russia), sold leather coats in Russian market and lived in Moscow city.
  20xx/2-20xx/10 worked in Masterstaff
  Travel Co., (Russia), managed overseas Chinese traveling.
  20xx/2-20xx/12 worked
  in Alfa Group Co., (Russia) in charge of hotel service for overseas Chinese lives.
  20xx/9-20xx/6 worked in Wujiang Jinfeng Wood door Co., manage overseas market business.
  20xx/7-20xx/2 worked in Dongguan Jinzhong Electric Co., managed all exporting business.
  Position Wanted:
  To obtain a challenging position as a sales manager for overseas market.
【优秀外贸英文简历】相关文章:
外贸岗位英文简历02-10
外贸人士英文简历01-01
外贸英文简历范文09-09
外贸个人求职英文简历02-10
外贸业务助理英文简历02-10
外贸高级销售英文简历02-10
外贸销售英文简历范文02-10
外贸专业英文简历模板02-10
外贸跟单员英文简历范文01-12