英语毕业论文致谢信范文
  导语:经过大学四年的学习,籍论文完成之际,我特向指导和帮助我的老师、同学、同事、朋友及关心支持我的'家人表示诚挚的谢意。下面是小编为大家带来的英语毕业论文致谢信范文,欢迎阅读。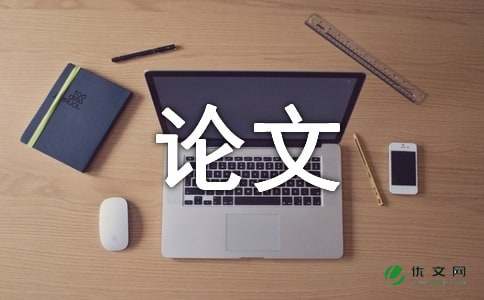 英语毕业论文致谢信范文一
  This thesis would not have been completed without much assistance,encouragement and support from many people. I want sincerely to avail thisopportunity to express my cordial thanks to those who have granted me invaluableinstructions during the process of thesis writing.
  First and foremost, I extend my greatest gratitude to Professor Hongbo Song,myadvisor and supervisor, for his insightful guidance and earnest help. He advised me tothink over the selection of the subject and to carry out a series of relevant research at avery early time; and during the process of writing,he spent a lot of time guiding me ina right direction and provided many useful suggestions. It is under his strenuous helpthat I could complete this thesis in time.
  Moreover, my sincere thanks go to my teachers in the School of ForeignLanguages at Zhejiang Gongshang University. They provide me with a wonderfullearning environment where I learn and grow up for their tireless instructions that willdefinitely exert a deep influence on my later life.
  Besides, I express my gratitude to my friends and fellow classmates. They sharetheir knowledge with me and help me out when I am faced with any difficulties aboutthe thesis. They have tried their best to give me their precious suggestions during theprocess of writing the thesis.
  Last but not least, I am deeply in debt to my beloved parents for theirencouragement, understanding and endless love during my life. They have created thebest environment for me to focus on the thesis writing during the winter holiday, andall this could not be possible without their selfless sacrifice and persistent support.
  英语毕业论文致谢信范文二
  It is a significant and unforgettable experience for me to spend such a long time onwriting, modifying and polishing this thesis. Many kind-hearted people give me a greatamount of help, professional advice and encouragement. Thus, here I would like toexpress my sincere gratitude to them.
  First of all, I will show my sincere thanks to my supervisor Professor Jia Aiwuwho has given me invaluable guidance and constant support and encouragementthroughout the whole processes. During my study of English education in this two ahalf years and the witting of this thesis, she has always been generous to offer me usefulsuggestions, answer my question and discuss research questions with me. Her detailguidance and helpful comments on my thesis encourage me to overcome difficultiesand think more critically during the processes of writing.
  Secondly, I will also express my sincere gratitude to other professor and teacherswho had give me constructive suggestion to my thesis and thanks to them forinstructing me to construct my knowledge in English teaching in the past two and a halfyears.
  Thirdly, I want to thank all my affectionate classmates and friends. During the twoa half years' study and the writing of this thesis, they have given me a lot of support andencouragement in their own ways.
  At last, I will give the deepest gratitude to my family for their regretless supportand love to me.
  英语毕业论文致谢信范文三
  First and foremost, I would like to express my heartfelt gratitude to mysupervisor, Professor Jia Aiwu. I have benefited tremendously from her criticalthinking and insightful viewpoint. Through his patient instruction,I finally focusedon the object studied in this thesis, and obtained valuable advice on aspects rangingfrom frame work constructing and data collection to elaborated analysis.
  Secondly, I'm profusely grateful to my respected predecessors and teachers.
  Without their precious suggestions, I could not have come this far in this thesis.
  Moreover, I owe my thanks to my family and friends, who have always supportedme with their generous encouragements and praises.
  Last but not least, I sincerely thank my fellow classmates. We share joys andanxieties, which propels us forward together throughout the arduous journey.
【英语毕业论文致谢信范文】相关文章:
8.毕业论文致谢信